We focus on B2B business development in Japan and Singapore.
DEVELOPMENT YOUR BUSINESS IN JAPAN & SINGAPORE
•Setting Up Business
•Build your business model
•Incorporation
•Develop distributors
•Find business partners Meet the investors
[Our Clients]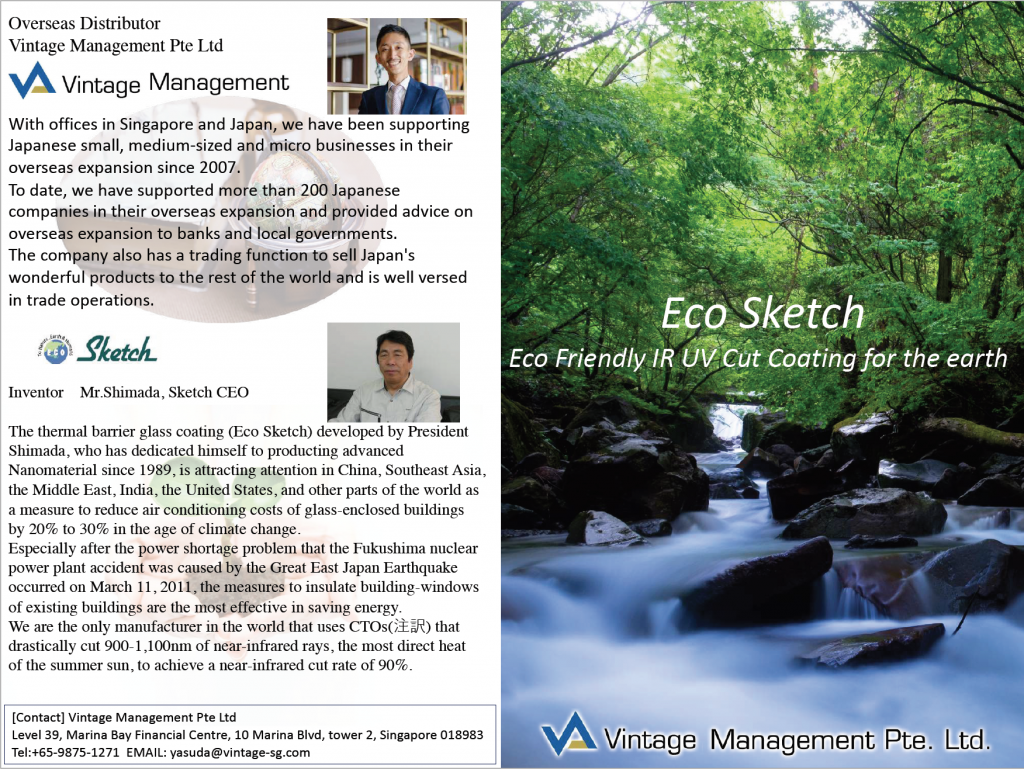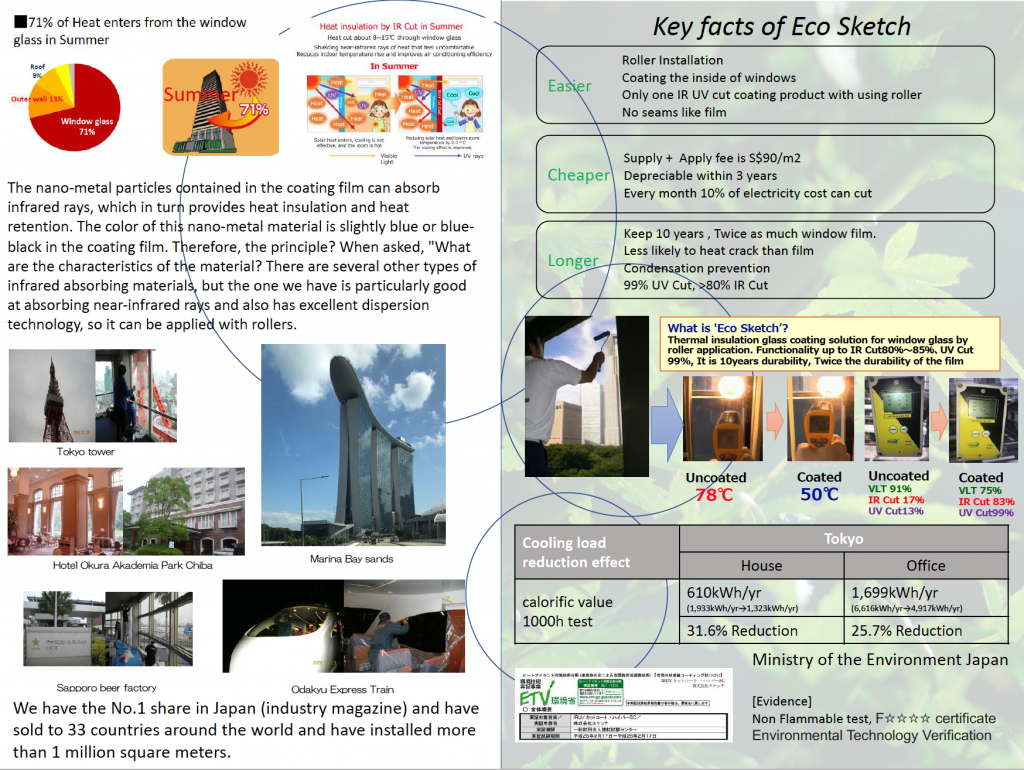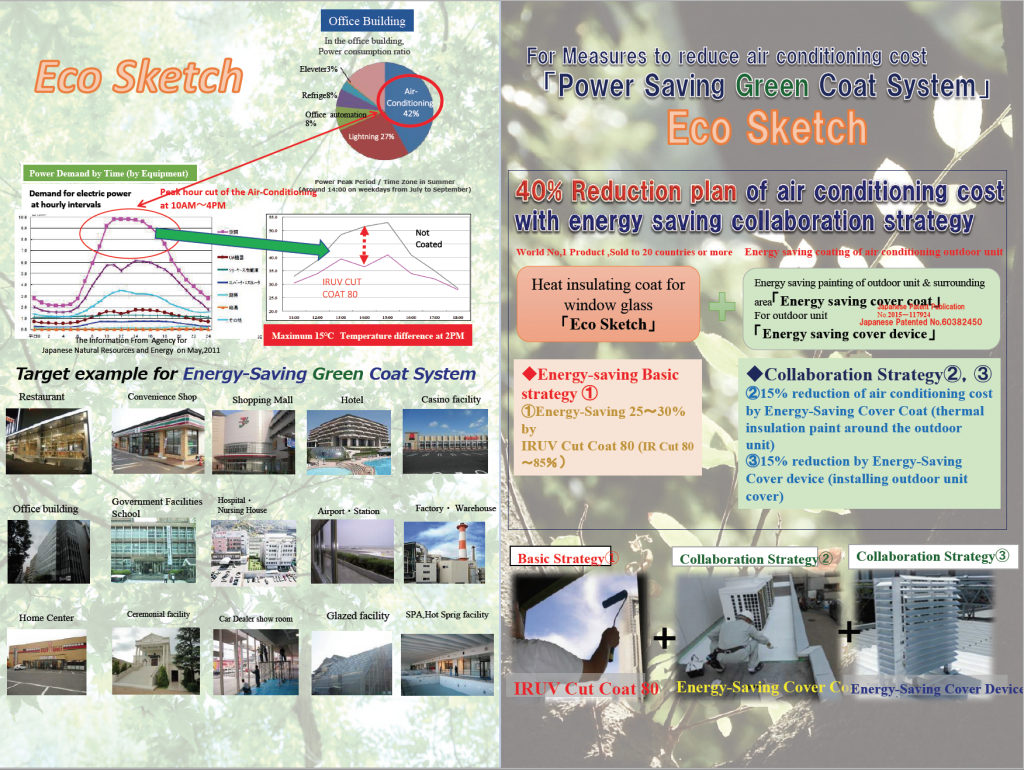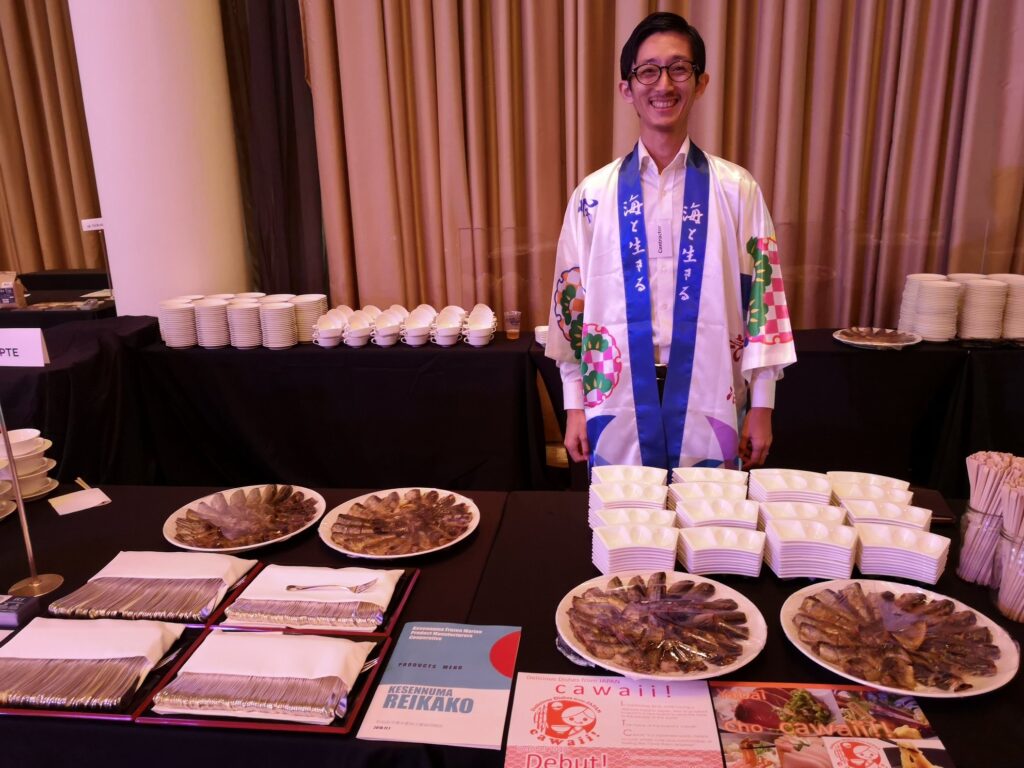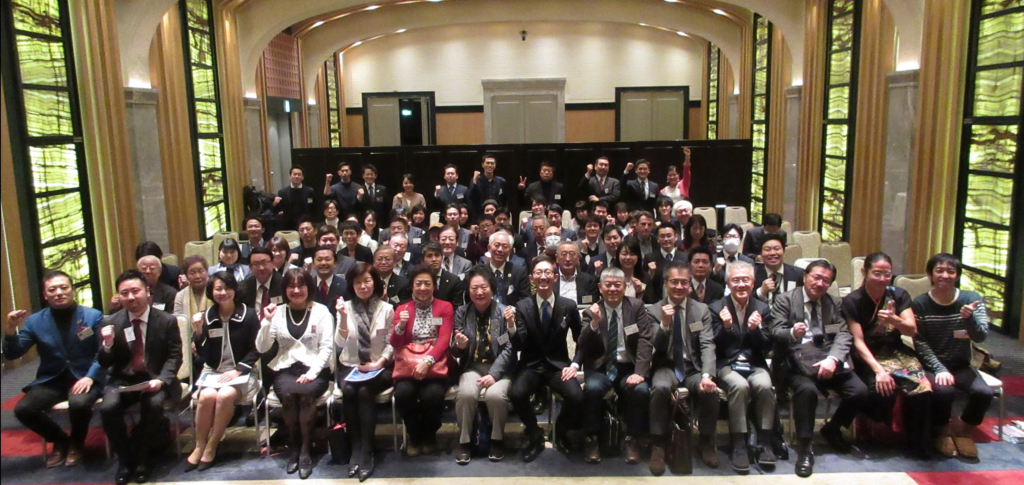 [Company Information]
Japan
Company
name
VINTAGE MANAGEMENT CO LTD
(FORMER:VINTAGE ASIA MANAGEMENT CLUB CO LTD)
CEO
AKIRA YASUDA
Establish
2015
Capital
10,000,000JYP
TEL
03-4500-1036
FAX
03-6732-3230
Address
2-2-1-6, Marunouchi, Chiyoda, Tokyo, Japan 1000005
Email
secretary@vintage-sg.com
(Change @ from Capital letter to Small letter)
UEN
0100-01-170456
Website
vintage-sg.com/
Singapore
Company name
VINTAGE MANAGEMENT PTE LTD
Managing Director
AKIRA YASUDA
Establish
2007
Capital
S$250,000
TEL
+65-9875-1271
FAX
–
Address
Level 39, Marina Bay Financial Centre, 10 Marina Blvd, tower 2, Singapore 018983
Email
secretary@vintage-sg.com
(Change @ from Capital letter to Small letter)
UEN
200721716R
EA.No
07C5135
Website
vintage-sg.com/
Profile of CEO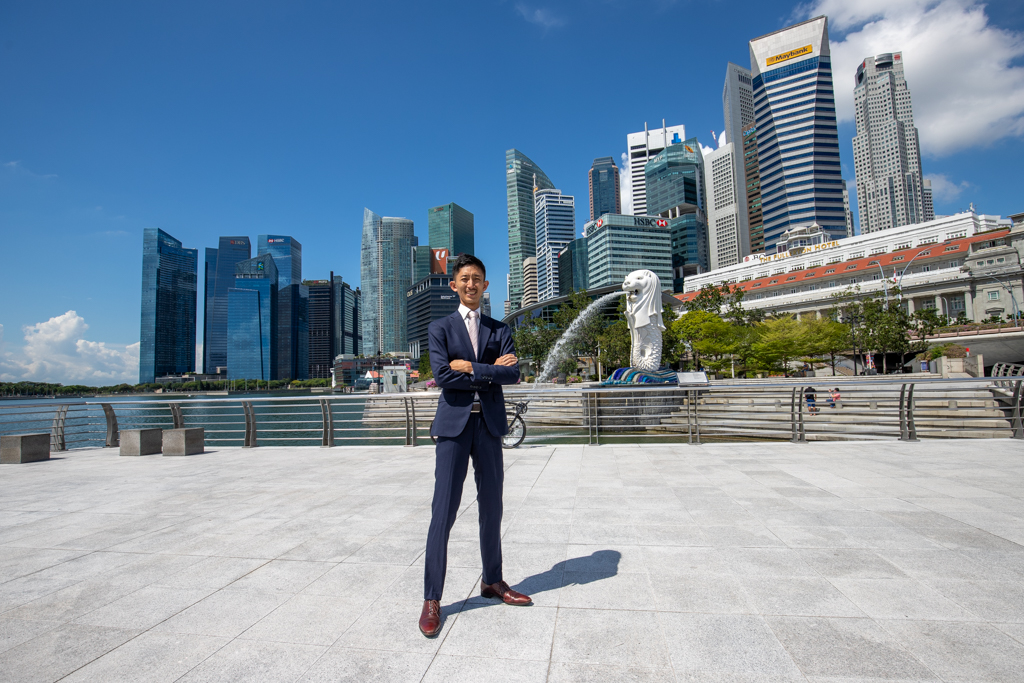 After working for one of Japan's largest IT companies and an educational venture company, he moved to Singapore in 2015 and founded Vintage Management Co Ltd in order to "increase the number of Japan fans around the world".
He currently lives in Singapore with his wife and two children and runs a trading business in Singapore and Japan, supporting Japanese companies to develop sales in Singapore.
We have been entrusted by local governments (Sapporo City, Kesennuma City, Yamaguchi Prefecture, etc.) with the task of developing overseas sales channels for regional development.
He has strong business partners in Japan and is also focused on importing great international services and products into Japan, and has helped Italy's Tonino Lamborghini Energy Drink to develop its market in Japan.
In addition to overseas training for Japanese managers, we also work with universities across the country to train future global players by sending students to study abroad, arranging overseas interns, and giving lectures at universities.
He has given many lectures in Japan, including "100 Case Studies of Failure to Expand Overseas," "Strategies for Small and Medium-Sized Companies that Can't Find Sales Channels Even if They Attend Overseas Exhibitions," and "Going Overseas as a Japanese.
SME Advisor in Japan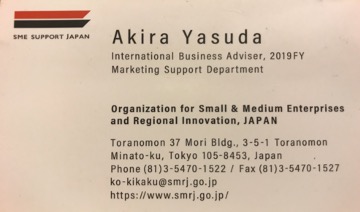 The Organization for Small and Medium Enterprises (SME), as the core implementing agency of Japan's SME policy, provides a wide range of support services tailored to the growth stage of a company, from the start-up and establishment stage to the growth and maturity stages. We support the growth of small and medium-sized businesses by collaborating with local governments, support agencies, and other government agencies in Japan and abroad.
Results of our work
Subject
Target countries
Technology
 Service type
Orderer
Responsible business
Engaged in the period
 (Months from the month and year)
① overseas business and market development (January 2020 update)
Domestic market development of thermal barrier coatings
Japan
Sales channel development
Tokyo Studio
Implementing the B2B market cultivation in Japan
11 May 2019 -
Overseas market development of thermal barrier coatings
Singapore
 Malaysia
 Brunei
Sales channel development
Tokyo Studio
Implementing the B2B market cultivation in the target countries
11 May 2019 -
Domestic sales channel development of cosmetics
Japan
Sales channel development
Fukuoka Prefecture Studio
Implementing the B2B market cultivation in Japan
August 2019 -
Domestic market cultivation of Japanese sake
Japan
Sales channel development
Yamaguchi Prefecture Studio
Implementing the B2B market cultivation in Japan
April 2019 -
Management of Japanese school
Indonesia
School management
Indonesia language school management
Participation in school management in the target countries.
1 month than in December 2018
Exhibitors to the 2018 fiscal year the Emperor birthday reception
Singapore
Overseas exhibitions support
In Singapore Embassy of Japan
Providing a processed marine products to the guest's Kesennuma.
1 month than in December 2018
Beauty charity event organizers at the Loving Heart MSC
Singapore
Overseas event organizers
Saitama Beauty Salon
Support of sponsored events in the target countries.
1 month than in December 2018
Singapore visit trustee of Sapporo IT companies
Singapore
Local government support
JETRO Hokkaido
Set of business meeting of the latest AI of the target countries, and visits related to IoT technology and participating companies
2 months from November 2018
Singapore promotion trustee of Yamaguchi Prefecture Chamber of Labor
Singapore
Local government support
Yamaguchi Prefecture Chamber of Labor
Implementation of the business meetings arranged and pre-post follow-up of the target countries and the purchaser
2 months from November 2018
Training organized by the Kyoto Women's University
Singapore
School Support
University
Support of the inspection trip to the target country
1 month from November 2018
Sales channel development of chemical detergent manufacturers
Singapore
 Indonesia
 Malaysia
Overseas market research / overseas market development
Yamaguchi of detergent manufacturers
Full support market research in order to realize the market development of products of the purchaser, branding, marketing, etc. to the target countries.
3 months from 10 May 2018
Market cultivation of natural materials detergent manufacturer
Singapore
 Indonesia
 Malaysia
Overseas market research / overseas market development
Yamaguchi of detergent manufacturers
Full support market research in order to realize the market development of products of the purchaser, branding, marketing, etc. to the target countries.
3 months from 10 May 2018
New product development of the Beauty Studio
Vietnam
 Singapore
 China
Basic Survey
Tokyo cosmetics manufacturer
Responsible for the country, whether of the investigation if there is a beauty liquid market, which was developed in Japan, the strategic planning of cross-border EC and salon expansion.
10 months from 10 May 2018
Technology transfer of the beauty salon
Singapore
Overseas market research / overseas market development
Saitama Beauty Salon
To target countries tell the hair and makeup techniques of Japan, the implementation of the master plan development and execution of contributing business to the improvement of the make-up technology to the local's.
4 months from September 2018
Sales channel development of the local beer
Singapore
Overseas market research / overseas market development
Saitama Prefecture of beer manufacturers
Support the market cultivation in the target countries.
5 months from August 2018
Participation in MEDICAL MANUFACTURING ASIA 2018
Singapore
Overseas exhibitions support
Tokyo of magnetic therapy equipment manufacturers
Support the exhibitions in the target countries.
1 month than in August 2018
Market research and market development of POS analysis service
Singapore
Overseas market research / overseas market development
Tokyo of ICT companies
And the investigation of the usage of big data in the target countries, the market development of POS data utilization service of the order's implementation
8 months from April 2018
Technology transfer of Driving School
Vietnam
 Indonesia
 India
Overseas market research / overseas market development
Saitama Driving Schools
Teach driving school technology of Japan to target countries, carried out the execution with the master plan of contributing business to improve the driving skills of the local.
8 months from April 2018
Market cultivation of seafood processing union
Singapore
Overseas market research / overseas market development
Fish processing union of Miyagi
Full support market research in order to realize the market development of products of the purchaser, branding, marketing, etc. to the target countries.
10 months from March 2018
Market cultivation of rice wine sangria
Singapore
 Indonesia
Overseas market research / overseas market development
Kanagawa of beverage manufacturers
Full support market research in order to realize the market development of products of the purchaser, branding, marketing, etc. to the target countries.
10 months from January 2018
Sales channel development of the jewelry manufacturers
Singapore
Overseas market research / overseas market development
Triple jewelry manufacturers
Support the market cultivation in the target countries.
6 months from May 2017 1 year
Management of therapy equipment salon and sales channel development of magnetic therapy equipment manufacturers
Singapore
Overseas market research / overseas market development
Tokyo of magnetic therapy equipment manufacturers
Support the development of magnet therapy salon in the target countries.
8 months from March 2017 1 year
JSIP 2017, opening assistance to 2018
Singapore
Overseas exhibitions support
Tokyo of magnetic therapy equipment manufacturers
Support the exhibitions in the target countries.
12 months from 10 May 2017
Japan market sales channel development of the beverage manufacturers
Italy
Overseas market research / overseas market development
Italian beverage manufacturers
Support the Japanese market by the Italian beverage manufacturers. Support to the recommendation to contract the settings and distributors candidate of the exclusive right to sell the Japanese market.
10 months from 10 May 2017
Training sponsored by Oki high school
Singapore
School Support
high school
Support of the inspection trip to the target country
24 months from July 2015
② lecturer activities (January 2020 update)
What are the things that the Japanese are required to be successful in overseas business
Japan
Lecture
Kai Institute connoisseur
At Global Kokorozashi keynote Business Forum 2020, spoke about what is required for Japanese to succeed in overseas business
January 25, 2020
Why Japanese are loved by the world about this?
Japan
Lecture
Akita Municipal Sotoasahikawa Elementary School
"What has been loved by Japanese people how much?" As an external lecturer of part of the career education and, lecture on "meaning that work hard so hard."
2019 December 13,
Illustration 2019 of local governments overseas development assistance that can always fail do it this street
Japan
Lecture
J.CLAIR SINGAPORE
It explains the overseas support failure case of local government
June 7, 2019
Overseas failure case 100 knock
Japan
Lecture
100 years management entrepreneur club
18th management forum
February 20, 2019
Singapore latest trends
Japan
Lecture
Hokkaido IT Promotion Association
It explains the Singapore IT policy of 2018
November 23, 2018
2018 fiscal Chamber of Commerce Federation of overseas market development support personnel training sessions "overseas development assistance of illustration."
Japan
Lecture
Chamber of Commerce and Industry Federation
Introduces the failures that prone the Japanese small and medium-sized enterprises
September 27, 2018
Vietnam · ASEAN food export seminar
Japan
Lecture
Aomori Prefecture · JETRO Aomori
Introduce the current situation of ASEAN expansion of Japanese companies
September 11, 2018
Singapore advance failure case of 2017 and Countermeasures
Japan
Lecture
Myanmar Japan Seda Tokyo
Introduction actually happened overseas failure case in 2017 and its measures
February 23, 2018
Why there is a need to use 5% of sales in the development of overseas markets now
Japan
Lecture
Chiyoda-ku, Corporate Ethics Board
Introduced when and how to consider the overseas expansion
February 22, 2018
One-stop Southeast Asia export business briefing
Japan
Lecture
Asian Foundation Consortium
Introduction of the successes and failures of how to ASEAN exports to Japan of food
February 21, 2018
Failures 100 knock for not fail to overseas
Japan
Lecture
National Institute of small and medium-sized enterprises infrastructure development mechanism
Introduce overseas failure case of Japanese companies that have accumulated in our
February 8, 2018
Wear a global sense
Japan
Lecture
Kyoto Women's University
Lecture, "How and the importance of wearing a global sense" to college students
November 10, 2017
Singapore latest Market
Japan
Lecture
Japan Asia Business Association
Introduce the latest of the Singapore market of 2017
September 7, 2017
③ books and research papers, etc. (April 2020 update)
An alternative management regime of selection cutting for sustaining stand structure of mixed forests of northern Japan: a simulation study
Japan
the study
Journal of Forest Resreach (2013) 18: 398-406
Proposal of Hokkaido of forest management based on the forest dynamics model using IT system
2010-03-01 00:00:00
Challenge to the world as Japanese
Japan
Business books
Canary Communications
For Japan's strengths and weaknesses I notice emigrated to Singapore
2019-01-01 00:00:00
Foreign employment Qualified Person official text
Japan
Qualification certificate
Pal Publisher
Text to study to qualify for the small and medium-sized companies that employment foreigners
2019-05-10 00:00:00
Publications